Aitken Spence, the only Sri Lankan company in the Top 100 Global Companies for Sustainability 2022
Aitken Spence PLC has been recognised in the global ranking of Top 100 Companies in Sustainability 2022, in an independent assessment carried out by the 'Sustainability' magazine which is an established international publication. Aitken Spence is the only Sri Lankan company to have been included in this ranking of global industry leaders such as Nissan, Lenovo, Novo Nordisk, Accenture, McKinsey & Company, Microsoft, PWC, Ernst & Young and KPMG to name a few with Schneider Electric taking the highest position in the ranking. The DPD Group, who operates in Sri Lanka with Aitken Spence as its network partner, is also listed in this ranking.
The 'Sustainability' magazine is a trusted, leading voice on sustainability with a global platform, with a targeted audience of global executives. It is a digital community for the global sustainability space that connects the world's largest sustainability brands and their most senior executives with the latest trends, industry insight, and influential projects as the world embraces technology and digital transformation. This is a matter of pride for Aitken Spence as well as the private sector in Sri Lanka for illustrating leadership in sustainability.
Commenting on this recognition, Dr. Parakrama Dissanayaka – Deputy Chairman & Managing Director of Aitken Spence PLC said "At Aitken Spence, we manage the triple bottom line by controlling the fourth P – the processes we use to run our operations. This recognition is an appreciation to every single Spensonian who has passionately embraced the Group's commitments to sustainability. It is their effort coupled with the unwavering support of the senior management of the company that has put our sustainability strategy on the global map. It is what kept us going as we worked through some of the toughest times, we have faced in the last couple of years without compromising on our commitments to sustainability. We are truly humbled by this recognition at a global platform."
Aitken Spence took an integrated, systemic approach to sustainability more than a decade ago, well ahead of their peers. The company focused on institutionalising policies and procedures to ensure social and environmental governance and sustainability. The company's comprehensive policy framework was developed in-house by the Group's core sustainability team taking in the nature and scale of environmental and social impacts, stakeholder needs, lessons learnt, and experience gained across the Group's diversified operations in 8 different countries. Despite the challenges of diversified operations with a plethora of diverse priorities, this policy ensured replicability across all their operations with its unique framework. It is no surprise that this policy framework has been classified as 'Best in Class for Policy Coverage' in local indices for corporate accountability as well. Aitken Spence is also the only company in Sri Lanka to have been ranked among the Top Ten Best Corporate Citizens of Sri Lanka by the Ceylon Chamber of Commerce for an unparalleled 16 consecutive years, showing their consistent commitment to create sustainable value.
Aitken Spence is credited for introducing LEED (Leadership in Energy and Environmental Design) certified architecture to the hospitality industry with Heritance Kandalama, the world's first LEED certified hotel. More recently, the company introduced LEED architecture to the Maldives with Heritance Aarah. The company also owns and operates the first LEED certified, carbon neutral, green printing facility in South Asia which connects global brands to local printing and packaging solutions. Aitken Spence also marks 1 year since they launched Sri Lanka's first waste to energy power plant amidst a global pandemic. This year, Aitken Spence will mark 20 years as one of the first signatories to the United Nations Global Compact in Sri Lanka. An active member of its steering committee, the company also leads the Working Group on Human Rights at the Workplace while participating in the Working Groups on Gender and Climate Action. Aitken Spence was also one of the first companies in the world to become signatory to the Women's Empowerment Principles.
The group monitors their environmental footprint across the group and discloses their sustainability performance aligned to the Global Reporting Initiative's Standard for sustainability reporting and the guidelines of the International Integrated Reporting Council. Aitken Spence has implemented more than 140 diverse management systems for environmental impact control, occupational health and safety, product responsibility, ethical conduct, and sustainability performance management. The Group's core sustainability team includes over 600 trained cross-functional team members across the Group. More details can be viewed in the Group's annual report which is accessible in the Group's website (aitkenspence.com/annualreport)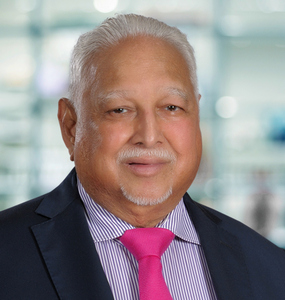 Deshamanya D.H.S. Jayawardena - Chairman Aitken Spence PLC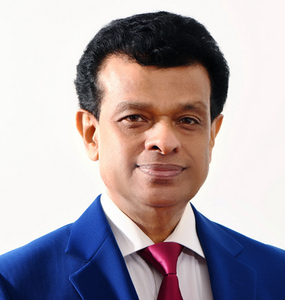 Dr. Parakrama Dissanayake - Deputy Chairman and Managing Director Aitken Spence PLC