Aitken Spence Logistics to Build an additional 100,000 sq.ft. Container Freight Station
Aitken Spence Logistics recently embarked on commissioning a state – of – the – art, 100,000 sq. ft. container freight station at its main logistics complex in Mabole, Wattala. The proposed warehouse is strategically located in close proximity to the Port of Colombo and the Bandaranaike International Airport with easy access to the main highways & expressways in the country. Designed to cater to a wide range of export consolidation and supply chain management needs of diverse industry verticals, the facility consists of 27 loading docks and 11,000 pallet positions with a storage capacity of 15,000 Cubic Meter (CBM).
Aitken Spence Logistics entered into an agreement with Mihindu Keerthiratne Associates (Pvt) Ltd on 29th October 2021 to set up the proposed Container Freight Station which is set to be operational by the end of 2022. The new container freight station is part of the company's long-term strategic capacity expansion plan that focuses on operational excellence, supply chain value creation and service delivery.
A member of the blue-chip conglomerate Aitken Spence PLC, Aitken Spence Logistics is the pioneering integrated logistics solutions providers in the country with major interests in container freight station, warehousing & 3PL, inland container terminal & container repair services, transportation & distribution, mobile storage solutions and project cargo logistics. With over three decades of experience, Aitken Spence Logistics provides end to end supply chain management solutions to a reputed clientele comprising of international shipping lines, freight forwarders, MNCs and other local and international corporates.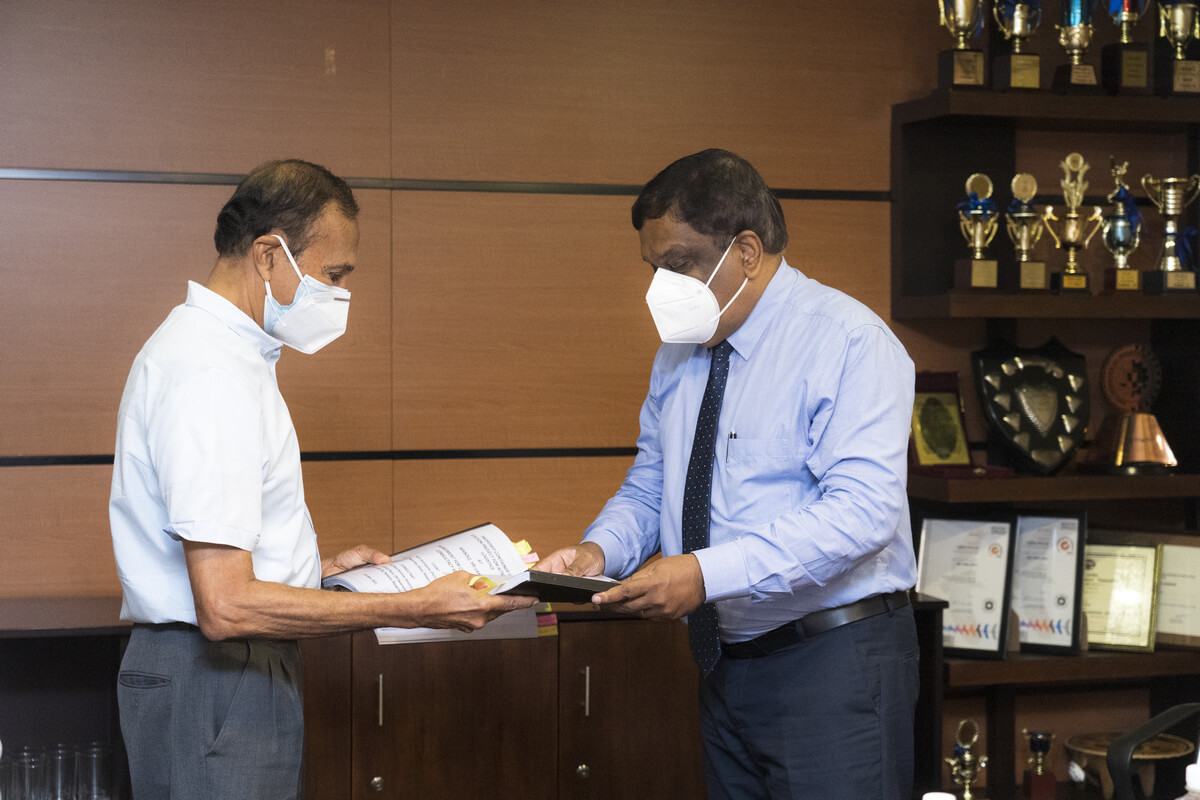 Mr. Janaka Gunawardena – Vice President / Chief Operating Officer of Aitken Spence Logistics and Mr. Mihindu Keerthiratne – Managing Director of Mihindu Keerthiratne Associates (Pvt) Ltd exchanging the agreements on behalf of the two companies.