Aitken Spence Apparel Sector Wins Two Awards at CNCI Achiever Awards 2021
The apparel manufacturing segment of Aitken Spence was awarded the Bronze Award for Industrial Excellence in the Manufacturing sector -Extra Large category Provincial level and a Merit Award in the Manufacturing sector – Extra Large category National level at the Ceylon National Chamber of Industries (CNCI) Awards 2021, organised by the Ceylon National Chamber of Industries. The company has received many awards at similar national-level awarding platforms.
The Apparel segment of Aitken Spence has been around for four decades and serves renowned international clothing brands and aligns its manufacturing practices to global standards for responsible production and sustainability.
The CNCI Achiever Awards scheme has been initiated by the Ceylon National Chamber of Industries – CNCI to boost the industrial sector in the country by recognising and rewarding those who excel in their businesses. Companies are evaluated based on their performance shown in the areas of quality standards, productivity, corporate plan, research & development, employee benefits, labour relations and with due recognition for its social & environmental practices.
Sri Lanka's pioneering corporate, Aitken Spence is a blue-chip conglomerate anchored to a heritage of excellence spanning over 150 years. Listed in the Colombo Stock Exchange since 1983, Aitken Spence is a responsible enterprise driven by a team of more than 12,000 employees with a strong regional presence across 8 countries. A catalyst with pioneering ventures in 16 industries spanning in hotels, destination management, maritime, freight and logistics solutions, power generation, insurance, printing, plantations, apparel and other services.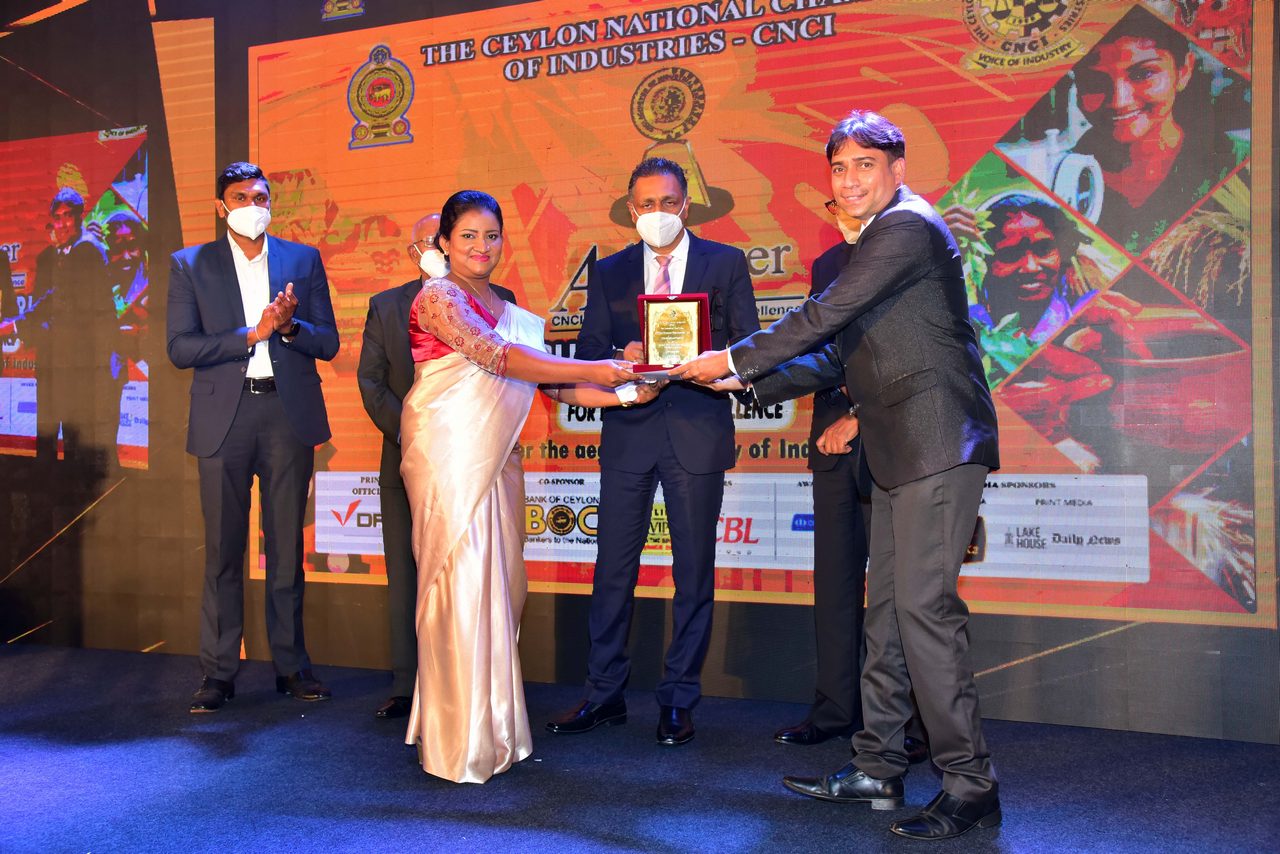 Accepting the award on stage, Mr. Duminda Perera, Manager - Human Resources Aitken Spence Garments and Ms. Erangika Madushani, Executive – Human Resources Aitken Spence Garments