Stellar performance from Aitken Spence Maritime Freight and Logistics at the National Logistics Awards (NLA) by SLFFA
Aitken Spence Maritime and Freight Logistics sectors (MFL) secured multiple awards at the Inaugural National Logistics Awards Ceremony organised by Sri Lanka Logistics & Freight Forwarders Association (SLFFA). The prestigious award ceremony was graced by His Excellency the Prime Minister of Sri Lanka, High Commissioner of India for Sri Lanka and stalwarts of the industry. The awards catered to all verticals of supply chain and was indeed a great platform to recognise companies' significant achievements in the industry.
Dr. Parakrama Dissanayake, Deputy Chairman and Managing Director of Aitken Spence PLC was recognised as a Legend for his integral contribution as a visionary leader. Dr. Dissanayake was instrumental in elevating Sri Lanka on the global map when he became the first non-Britisher to hold the position of International President of the Institute of Chartered Shipbrokers. His wealth of knowledge, gamut of experience and expertise in Maritime Logistics and Freight has transcended Sri Lanka beyond its shores and the region.
Aitken Spence's strategic partners Hapag Lloyd Lanka secured the Gold award for Medium Scale Ocean Carrier while DBS Logistics Ltd, a subsidiary of Aitken Spence and Partner for DB Schenker Network, was awarded Bronze for Freight Forwarding under the Medium size category.
Aitken Spence Cargo secured the Silver award for Freight Forwarding and Aitken Spence Logistics secured Bronze for Warehousing and Distribution under the Large-Scale Category and secured Best Submission Overall for its best-in-class company presentation.
Aitken Spence Cargo and Logistics are pioneers in freight forwarding and integrated logistics solutions and provides supply chain resilience to top global and local brands, amidst unprecedented global challenges via its comprehensive all in one supply chain solutions. The sector provides a unique proposition covering first mile to last mile solutions including turnkey mega projects.
The Maritime & Freight Logistics sector of Aitken Spence has pioneered initiatives in each of its business segments. Aitken Spence Maritime: the first Sri Lankan company to undertake port efficiency enhancement, management services overseas with its entry to the African continent and subsequently to the South Pacific. The sector handles all areas of maritime services from shipping and cargo handling services to liner agency, cruise vessel, port management and development, chartering services and maritime education. Moreover, the sector's presence spans across the Atlantic, Indian and Pacific Ocean. Over a horizon of multiple decades, the Freight Logistics sectors have connected the globe in supply chain under the brands Ace, Ace Distriparks, Ace Cargo and Aitken Spence Shipping. As the trailblazer for integrated supply chain solutions, the company owns multiple facilities such as inland terminals, warehouses, container freight stations, prime mover fleet, multi axel and other trailers that operate in multiple branches across the region, with long standing partnerships with top global shipping lines, airlines and network partners. The MFL sector of Aitken Spence provides an unparalleled gamut of supply chain solutions under the brand promise 'ACE IT TODAY WITH AITKEN SPENCE' and resonates the Aitken Spence Group's commitment towards Sustainable Development Goals (SDG) across its business operations in Asia, Africa and Oceania.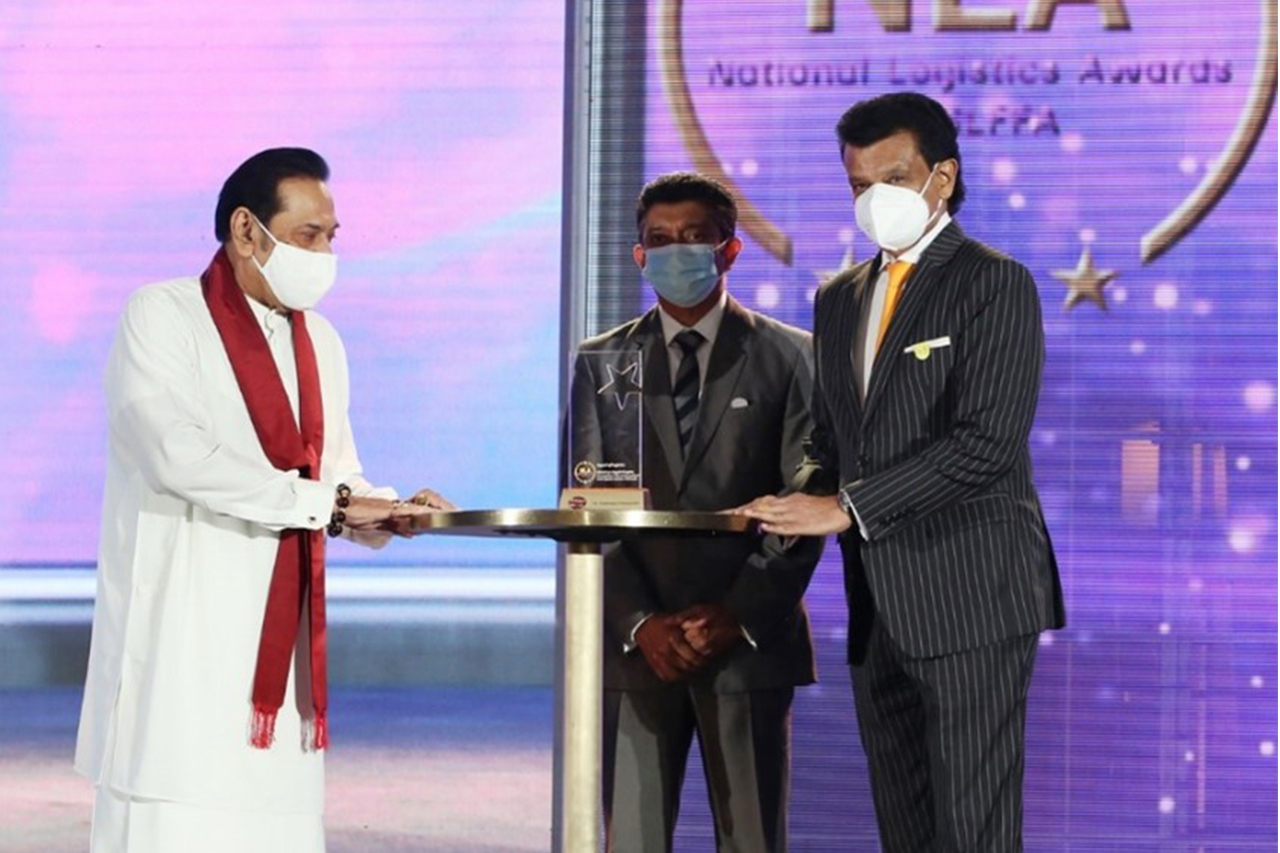 'Legend of Logistics' - Dr Parakrama Dissanayake Deputy Chairman and Managing Director Aitken Spence PLC receiving the award from His Excellency the Prime Minister, Mahinda Rajapaksa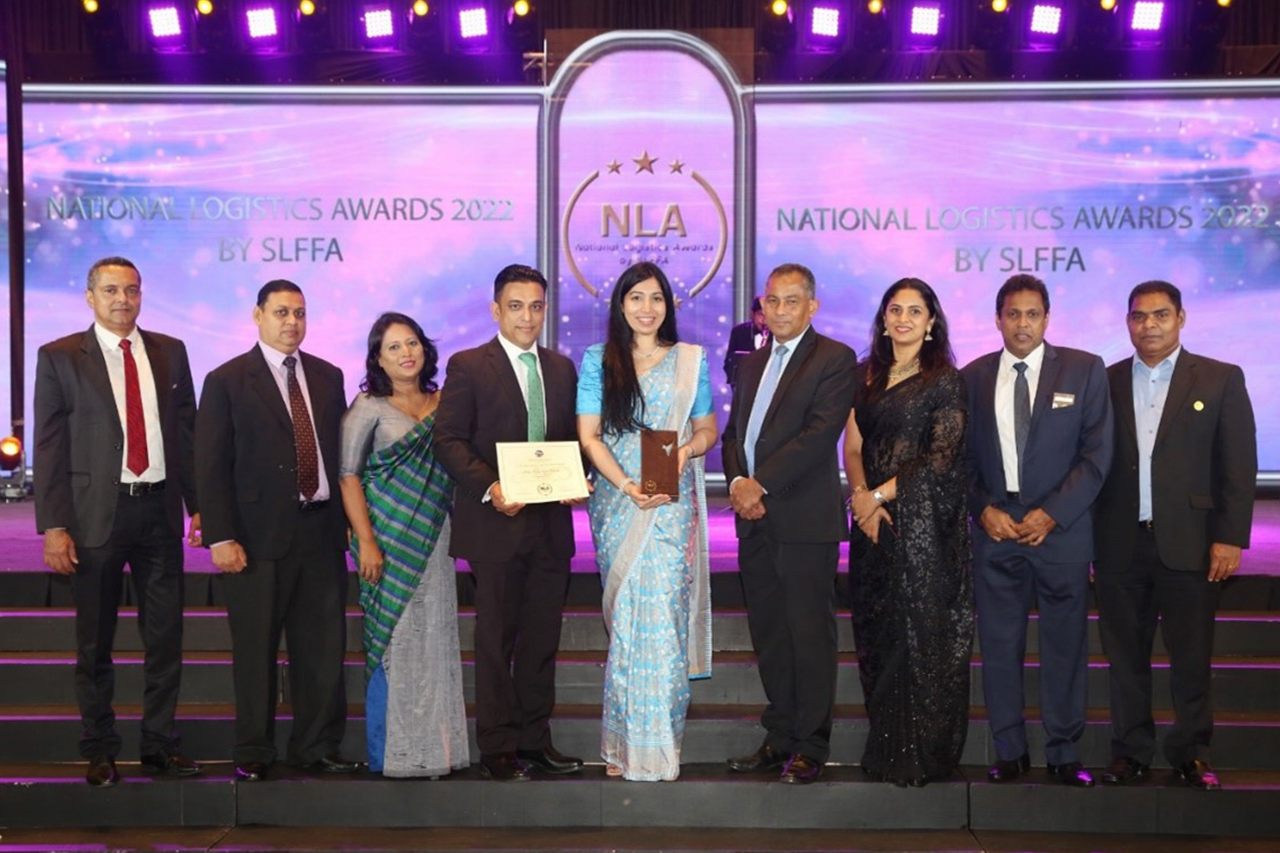 Aitken Spence Cargo team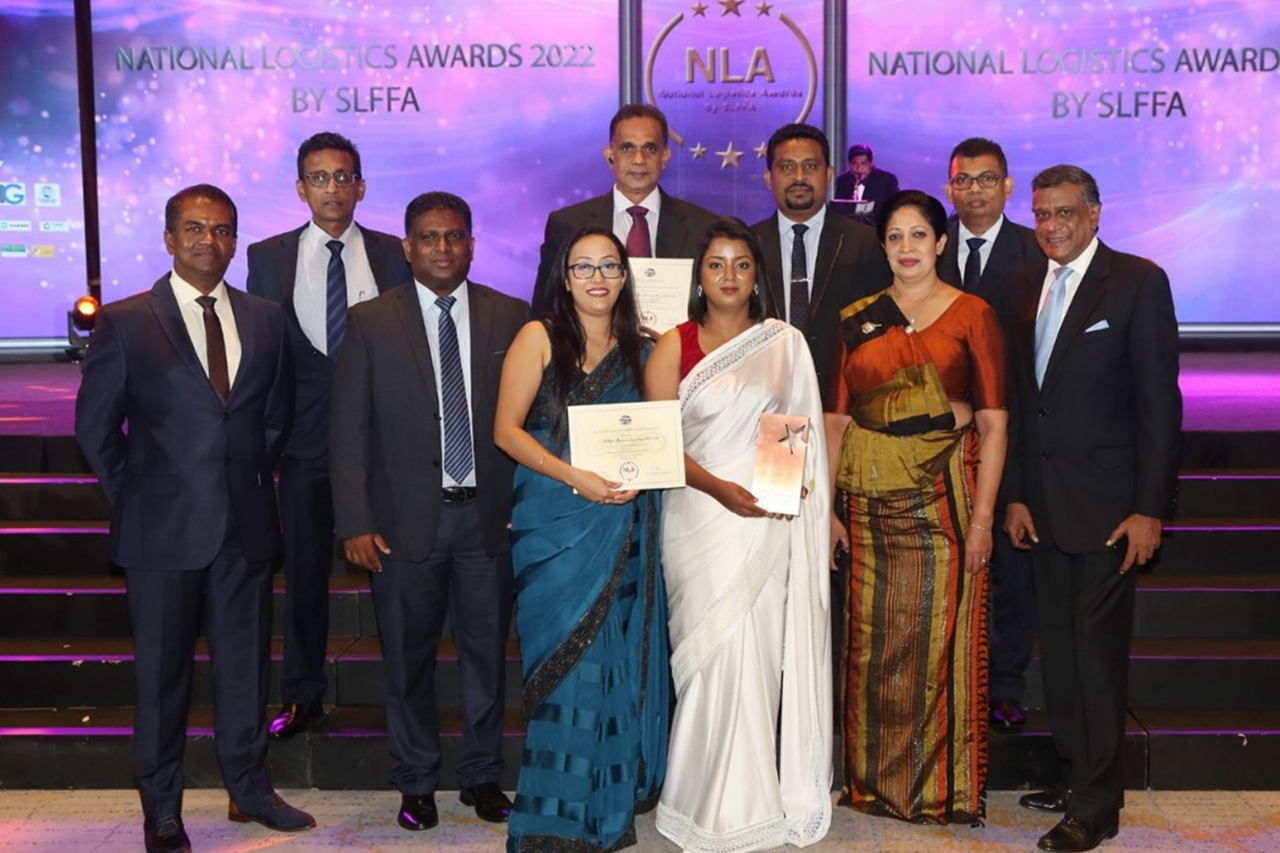 Aitken Spence Logistics team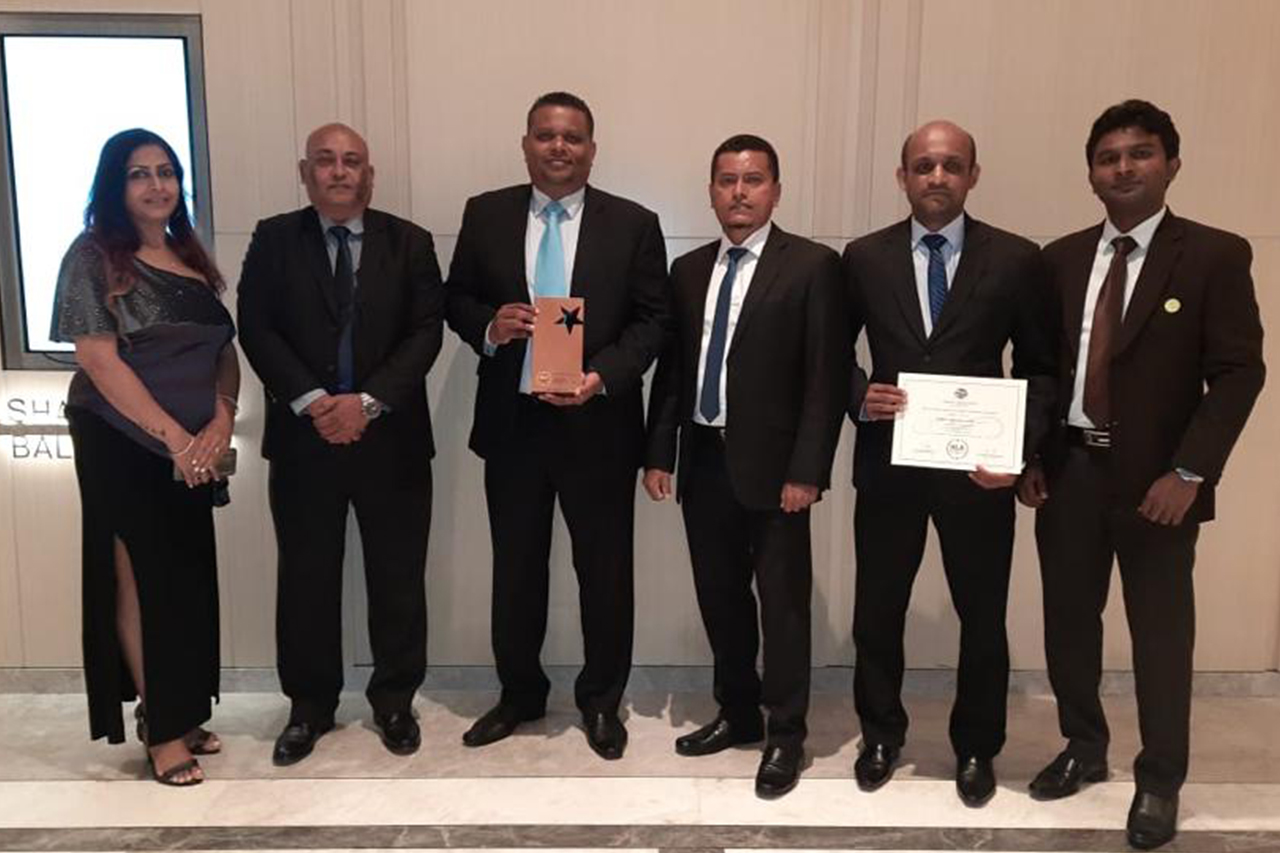 DBS Logistics Team